Just after the symposium (on the 29th of September 2018) there will be a visit to the Mont-Terri Underground Rock Laboratory, located in the canton of Jura, 300 m underground. Numerous experiments are carried out here on the Opalinus Clay, which is, among other things, a potential host rock for future nuclear waste storage activities in Switzerland.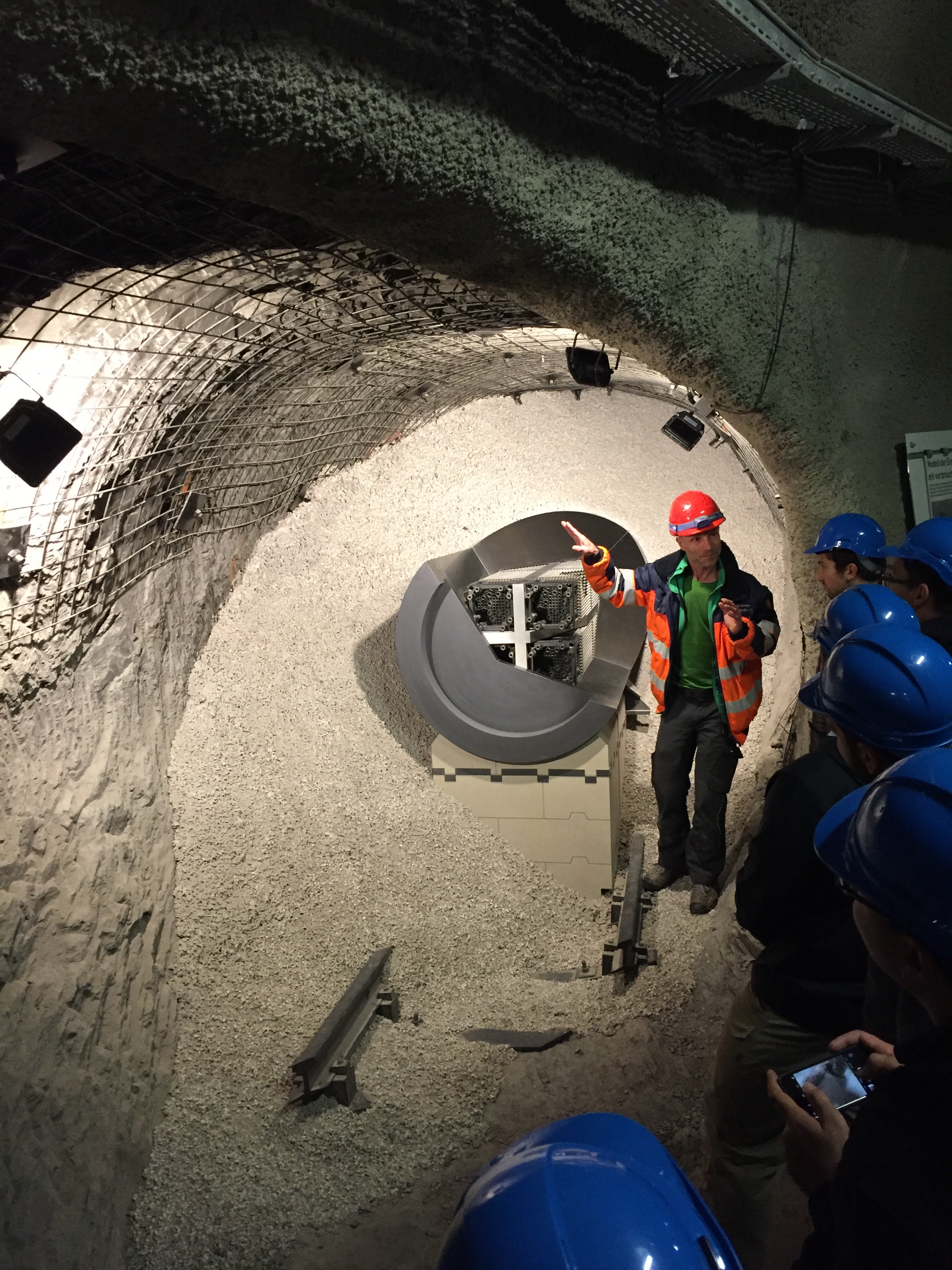 An example storage canister from our last tour
Although the schedule is still tentative, we will depart from EPFL by bus at around 7:30. The tour will then begin with a short presentation and discussion about the work being performed at Mont-Terri at around 9:30. After the discussion, we will tour the actual facilities and visitors will be able to see how many of the experiments are being performed. Finally, we will have an apéro at the visitors center in the early afternoon before returning back to EPFL. We expect that we will arrive back at EPFL at around 17:00.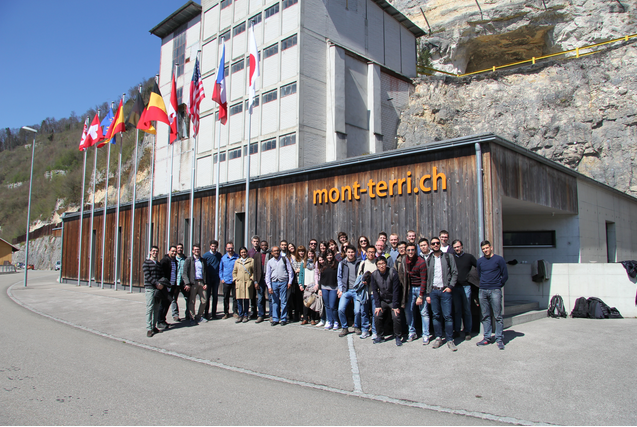 A photo from our last visit to Mont-Terri
Due to safety reasons, the visiting group will be of a limited size. If you would like to join the visit, spots will be assigned on a first-come first-served basis. Registration for the Mont Terri visit will be done in conjunction with registration for the symposium and will include transport to the Mont Terri Underground Rock Laboratory, a guided tour of the premises, and lunch. The required supplement in order to attend the Mont Terri visit is 100 CHF.
Note that the Mont Terri visit is optional and that you can register for the symposium without registering for the Mont-Terri visit.
For more information about Mont-Terri, their website can be found here.