Welcome Reception
The welcome reception will take place at the SwissTech Convention Center beginning at 6:45 PM after the opening ceremony on September 25th.
Gala Dinner
Participants are also invited to join us for a gala dinner at the Olympic Museum on the second full day of the conference.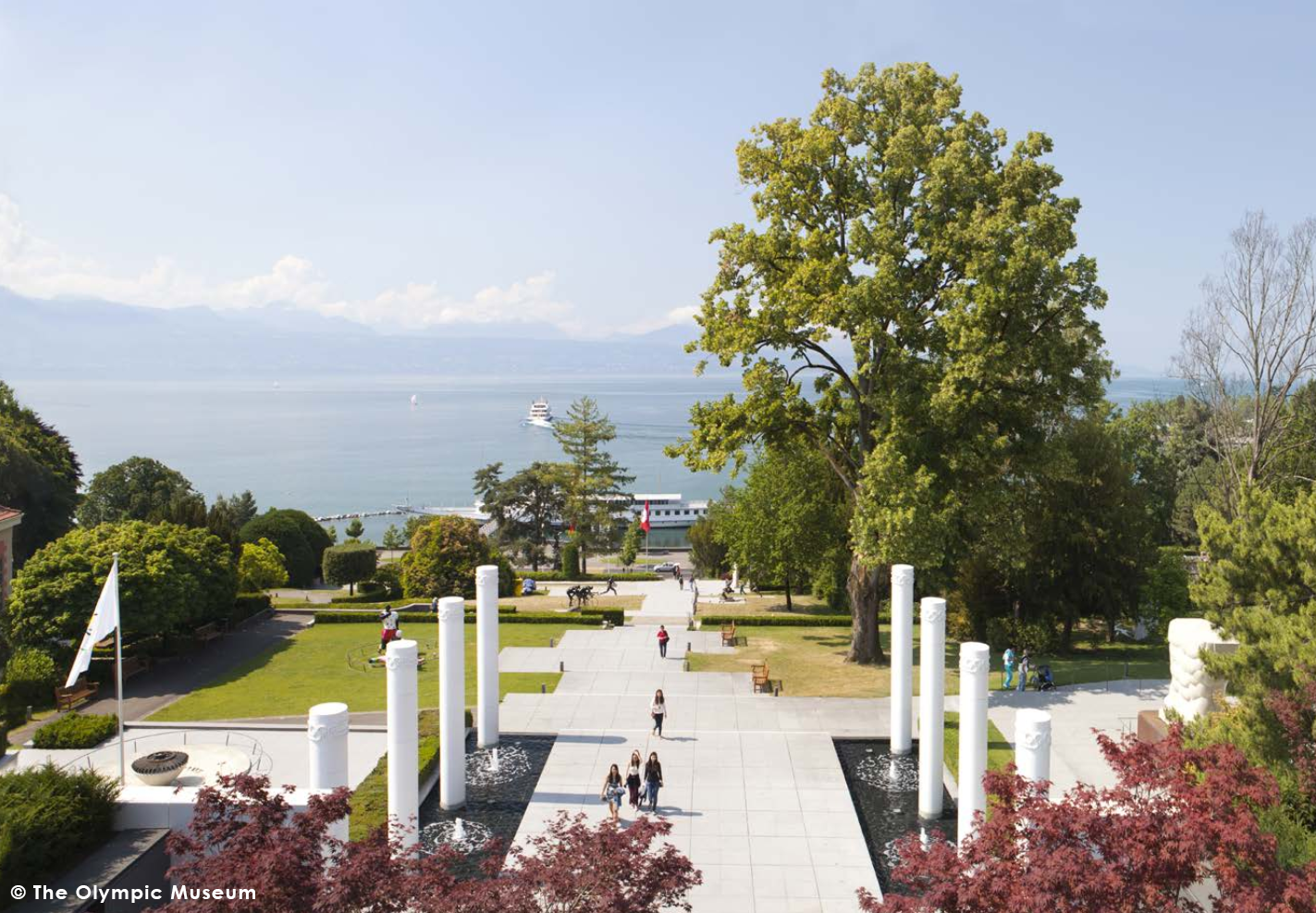 Front Entrance of the Olympic Museum
The evening will begin with cocktails before we all dive into the banquet dinner. The museum is situated right at the edge of Lake Geneva which is a great place to go for a promenade in the evening. A short video showing some of what the museum has to offer can be found on Youtube.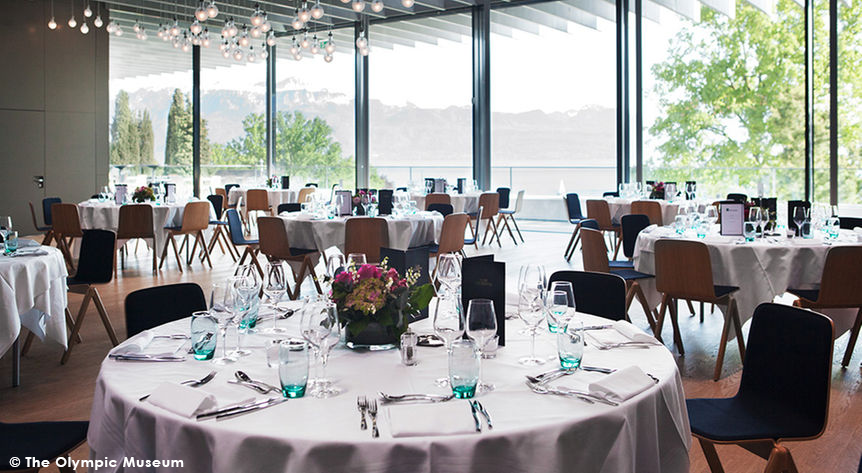 Olympic Museum Dining Area
The Olympic Museum opened its doors in 1993, as a unique window on the world of sports. However, the Olympic history of Lausanne actually dates back more than a century. At its 100th anniversary, the International Olympic Committee made Lausanne the official Olympic Capital, a unique and prestigious title.
So, during the gala dinner, at the Olympic Museum, we intend to bring together the spirit of the Olympics and a highly distinguished international symposium on energy Geotechnics. We hope to see you there!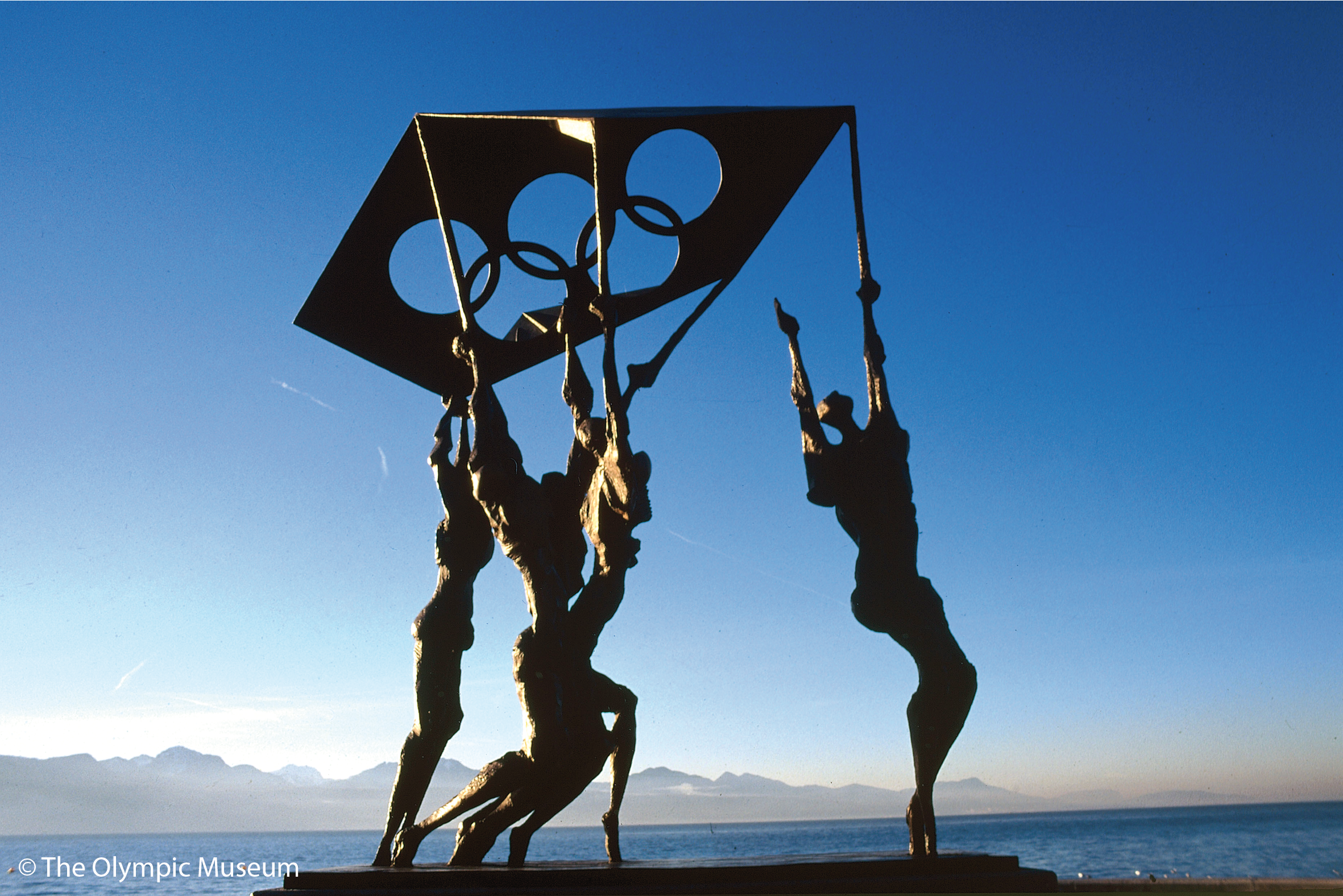 Just outside the Olympic Museum
If you find yourself with some extra time after the conference, the Olympic Museum is definitely worth a visit being the largest Olympic Games archive in the world. It is also incredibly interactive making it an enjoyable experience for all generations. Feel free to visit their website.